"My life took twists and turns I never anticipated and wouldn't wish on anyone. Those events could have left me homeless and victimized for the rest of my life if I had not gotten help from Lake County Haven."
~ Michelle, Haven Graduate
Life doesn't always go the way we think it will. Sometimes the unthinkable happens, leaving us feeling like there's no way out. Thanks to donors like you, the Haven is here to help those who are in their darkest hours.
By planning your legacy gift to the Haven, you will ensure that there will be help for women and children in need for generations to come.
Ways to Leave Your Legacy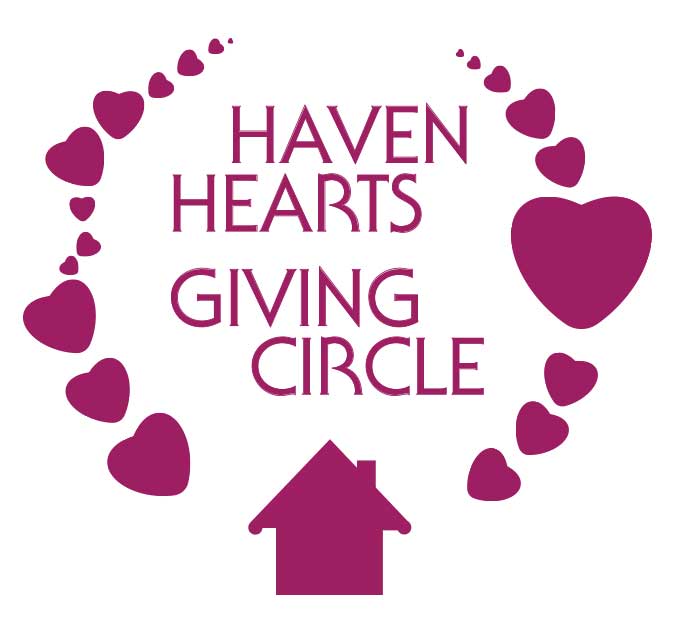 Making a recurring monthly gift to the Haven is one of the simplest ways to make a lasting impact on the Haven and our residents. Monthly gifts make it possible for the Haven to help our residents now and provide the peace of mind that we will be able to continue doing so for months and years to come.
BENEFITS
It's easy! Set it and forget it.
Ensures the future sustainability of the Haven's programs
Tax benefits
Stocks/Bonds
Donating stocks and bonds is a quick and easy way to further the mission of the Haven and support your financial portfolio.
BENEFITS
A great way to make a significant gift without affecting your everyday budget
Reduce Capital Gains tax
Income tax deductions
Donor Advised Funds
The Haven gratefully accepts grants of all sizes from Donor Advised Funds. Speak with your Fund Manager about how to invest in the work being done at the Haven and how to maximize your impact.
BENEFITS
Give now or later — it's up to you
Tax deductions in the year of your gift
Hassle-free
Life Insurance
Life Insurance offers a unique opportunity to make a significant contribution to the Haven without breaking the bank. You can add the Haven as a beneficiary or even transfer ownership of a matured policy that you no longer need.
BENEFITS
It's easy — just talk to your insurance company
Estate and/or income tax benefits
Doesn't affect other areas of your estate planning
Retirement Assets
If you are 70 ½ or older, making a charitable gift from your IRA can make a world of difference to both you and the women and children of the Haven.
BENEFITS
Make a lasting impact on the lives of local women and children who desperately need your help
Reduce your taxable income
Meet your minimum distribution requirements
Bequests
Including the Haven in your will or trust is one of the most meaningful ways you can further the Haven's mission. Your legacy will be one of help, hope, and a chance for a better future for women and children in need.
BENEFITS
Estate planning allows you the opportunity to make a larger, more significant gift without affecting your current income or budget
Your loved ones always come first. Making provisions for a charitable gift in your will or trust can even help reduce Estate Tax for your loved ones
Giving is flexible. You can designate a specific amount, a percentage, or even certain assets. The choice is up to you.
---
Lake County Haven
PO Box 127
Libertyville, IL 60048
EIN: 36-3846099
Speak with your financial planner today about how you can partner with the Haven to give local women and children the tools they need to make life saving changes for their families. If you have any questions about the Haven or ways you can give, please reach out to us at Kate@LakeCountyHaven.org or 847-680-1901.